Hi #androidDevs, This is Androidbites where I try to break down a small concept into an understandable code snippet and share my learning experience with it.
hope you having a great Sunday morning! , make it more productive by spending some time over your Kotlin skills, It's very common practice to merge a list, find common elements in two lists, remove items of one list from other, very obvious interview questions, and problem-solving questions. Learn how they can be done using standard library functions.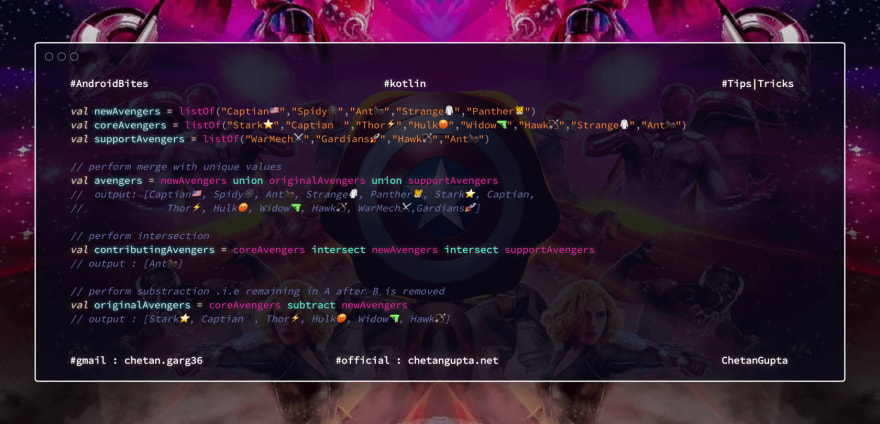 Hope to see you on the other side…
Until next time. Happy Hacking! ‍
Stalk Me :
LinkedIn | Medium | Twitter | StackOverflow | CodeWars |WorkX |Github |Instagram |Youtube